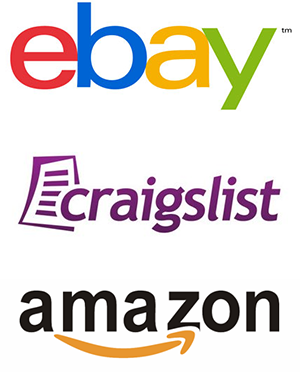 Your Online Consignment Shop
Both people and businesses can drop off items for us to sell online. We accept items that are valued at $50 or more. This value is determined by previous sales online of the same or similar items. We take professional photographs, answer any questions the buyers might have, and then pack and ship the item. The buyer pays us and then we pay the seller by sending them a check in the mail from our bank. It's so simple!
We've done test marketing to determine the best way to sell items, and 9 out of 10 times, we made up the commission versus someone else trying to sell the same item on their own. eBayers are more willing to buy from us because we are a trustworthy reputation, have great positive feedback, and our professional photos and detailed descriptions are second to none.